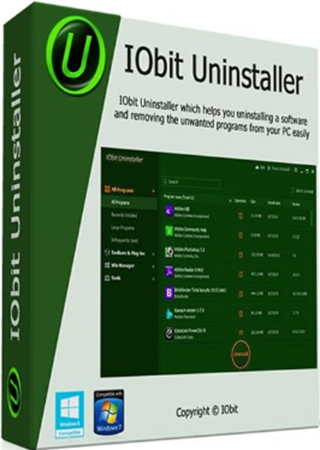 The IObit Uninstaller is a software application developed by IObit inc for Microsoft Windows. The IObit uninstaller tool allows you to manage all programs installed on your computer and completely uninstall software at will.
This powerful uninstaller comes in handy in situations where it is difficult to uninstall software through your system's default program. Its advanced SystemCare uninstall tool is capable of not only uninstalling Windows apps but can also remove toolbars, registry entries and browser plugins.
A quick installation process coupled with support for Multiple Windows versions makes the IObit uninstaller 10 pro the best uninstaller software on the market today. For those seeking for a reliable Windows 10 program uninstaller, IObit is probably the best uninstaller for Windows 10 in 2021.
Read this IObit Uninstaller review 2021 to find out more.
IObit Uninstaller New Version Explained In Detail
The IObit uninstaller pro full does everything an advanced uninstaller software should do and more. It works seamlessly with Windows 2000, Windows XP, Windows Vista, Windows 7, Windows 8 and Windows 10. Once downloaded, the program integrates into the windows explorer app menu which allows you to get rid of any programs from your desktop or any other folder without having to open the IObit uninstaller.
This strong uninstaller also allows you to sort out installed programs by size, name, version number, and installation date. Furthermore, the advanced system uninstaller from IObit boasts a plethora of features such as shortcut removers, a download folder cleaner, and a windows patch cache cleaner.
Programs that cannot be eliminated while Windows is still running can be rescheduled for uninstallation when you restart your computer device. The IObit uninstaller program retains a history of all programs you have deleted thus enabling you to see which registry items were removed and those that were retained.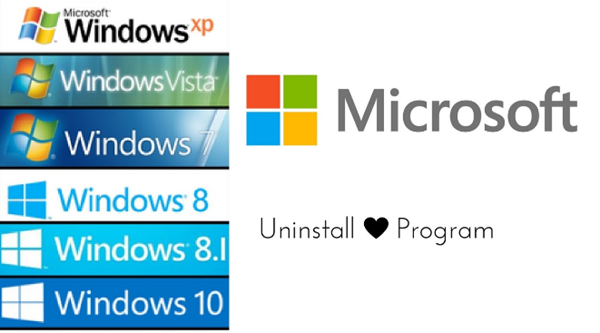 The Forced uninstall feature in the IObit software makes it possible to remove programs that cannot be uninstalled using the default procedure. Once you uninstall Windows apps, the IObit software will browse through and remove any files that might have been left behind in your registry or file systems after the uninstallation. You're also notified on how much free space was recovered during the process.
The Force Uninstall Software Feature
Forced Uninstall is by far the best feature of the IObit uninstall program. There are times when we try to delete an application using the default uninstall procedure only for our computer to shut down abruptly. This situation occurs when the computer system is corrupted and thus fails to complete the uninstallation. The forced uninstall software enables you to scour the system for leftover files to make sure a program is eliminated from your computer.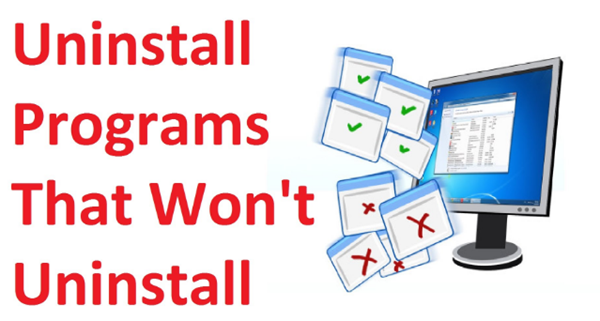 There are a variety of ways to launch the forced uninstall feature in your IObit uninstaller. You can activate the feature from the program itself or from the "programs and features" in the control panel of your device. Alternatively, you can access the feature by right-clicking the program shortcut on your desktop then select the appropriate link.
What Are The Pros Of Using The IObit Uninstaller Program?
Firstly, the program has a quick installation procedure; you'll be up and running within minutes. There is also an option for a Free download for Windows 7, 8 and 10. The application supports batch uninstalls and can uninstall third-party programs, extensions, plugins, and toolbars. It has a built-in drag and drop feature as well as a file shredder.
IObit Uninstaller 10 Pro Download
IObit offers users the opportunity to download the latest IObit uninstaller for free or purchase pro version. The pro version goes the extra mile to ensure your computer is malware proof. You can now install IObit uninstaller 10 pro directly from the provider's website. However, this version comes at a fee. The procedure for how to go about the advanced systemcare uninstaller download is clearly outlined on the provider's site.
The full range of what you get (in one package) includes:
• Free uninstaller for windows 10
• Free uninstaller for windows 7
• IObit uninstaller free download for windows 7 32 bit
• IObit uninstaller free download for windows 7 64 bit
• IObit uninstaller free download for windows 10
• IObit uninstaller download for pc
• IObit uninstaller windows XP
• IObit Uninstaller 10 download
IObit Uninstaller Review
In any discussion about the best uninstaller software, it's highly likely that you'll come across the name IObit. In fact, there are many people out there who consider it to be the best uninstaller for windows 7 and higher versions.
All your files are presented neatly in a list which can be filtered to show recently installed programs, frequently used applications as well as the largest folders in your system. The uninstaller can also be relied upon to review and eliminate recent windows updates. Its ability to support a multitude of browsing platforms namely edge, Firefox, chrome internet explorer and other add-ons makes it the best uninstaller program.

Program Uninstaller Windows 10
Apart from the uninstall utility Windows 7 software, IObit also offers an uninstaller software for Windows 10 operating system. Like older versions, it is possible to download IObit uninstaller full for Windows 10 from the provider's website as well as dedicated third-party sites. The latest version ( IObit uninstaller 10) works perfectly with Windows 10 devices where it offers the right balance between a user-friendly interface and useful features. It is no wonder then that the IObit uninstaller Windows 10 is regarded as the best uninstaller for Windows 10 2021.
IObit Uninstaller for PC
In line with its reputation as the best uninstaller for PC, IObit has done a great job to ensure PC users are not left behind. PC users also have access to the IObit uninstaller 10 free download. You can now download uninstaller for PC for free if you are a PC owner.

Uninstaller software reviews such as this will give you a better understanding of how the program works. The following are all you stand to get in IObit Uninstaller and much more:
• IObit Uninstaller 2021
• IObit uninstaller pro 10
• IObit uninstaller full version download
• Download iobit uninstaller latest version
• Download uninstaller for windows 10
• IObit uninstaller latest version free download
• Advanced uninstaller free download for windows 7
• Uninstaller for windows 7 32bit
• IObit uninstaller windows 7 64 bit
Verdict
Whether you are looking for a program uninstaller for windows 10, 8, 7, Vista, XP or a capable app uninstaller for PC, the IObit uninstaller pro full will not let you down. It has also proven time and again that it is a top uninstaller software.
I would readily recommend the IObit uninstaller app for people who crave for an efficient Windows uninstaller. All in all, the IObit is an advanced uninstaller for Windows 10 and all the other versions of Windows. It is also the most preferred software to uninstall programs on PC and just about any other computer device.